Install Allie Wellness from the Play Store
On your Android mobile phone, Click on the link to Allie in the Google Play Store you received (or use this link here), and you will be taken directly to the installation page for the app.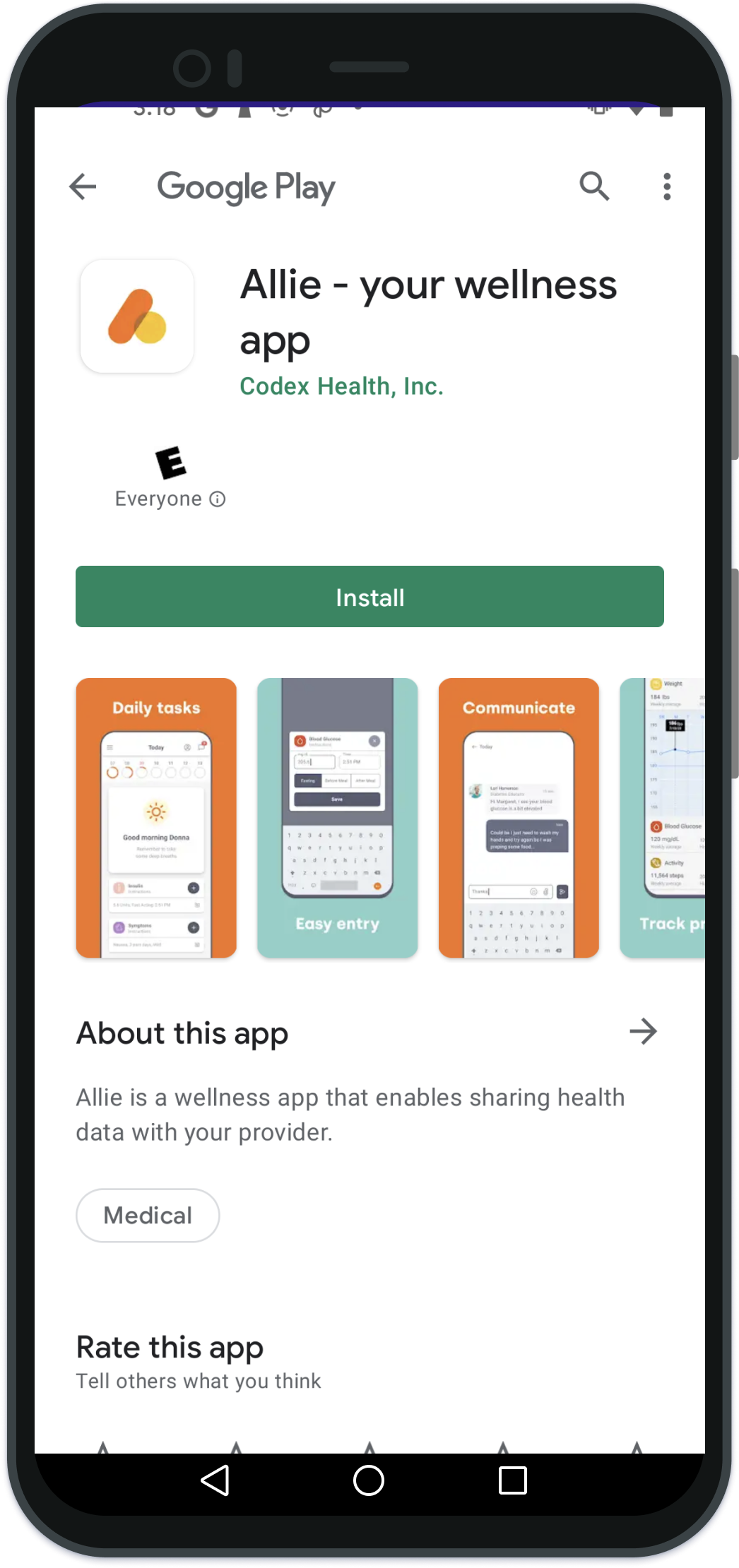 (You can also find this by searching for "Allie wellness" in Google Play.)
Click on the "Install" button to download and install the app on your phone.
Create an account with Allie
Once Allie is installed, choose to "Open" Allie and you will be brought to a screen that asks how you want to sign up. If you have a Gmail account associated with your phone, you can choose "Sign Up with Google". You will then be prompted to select the account you want Allie to connect to.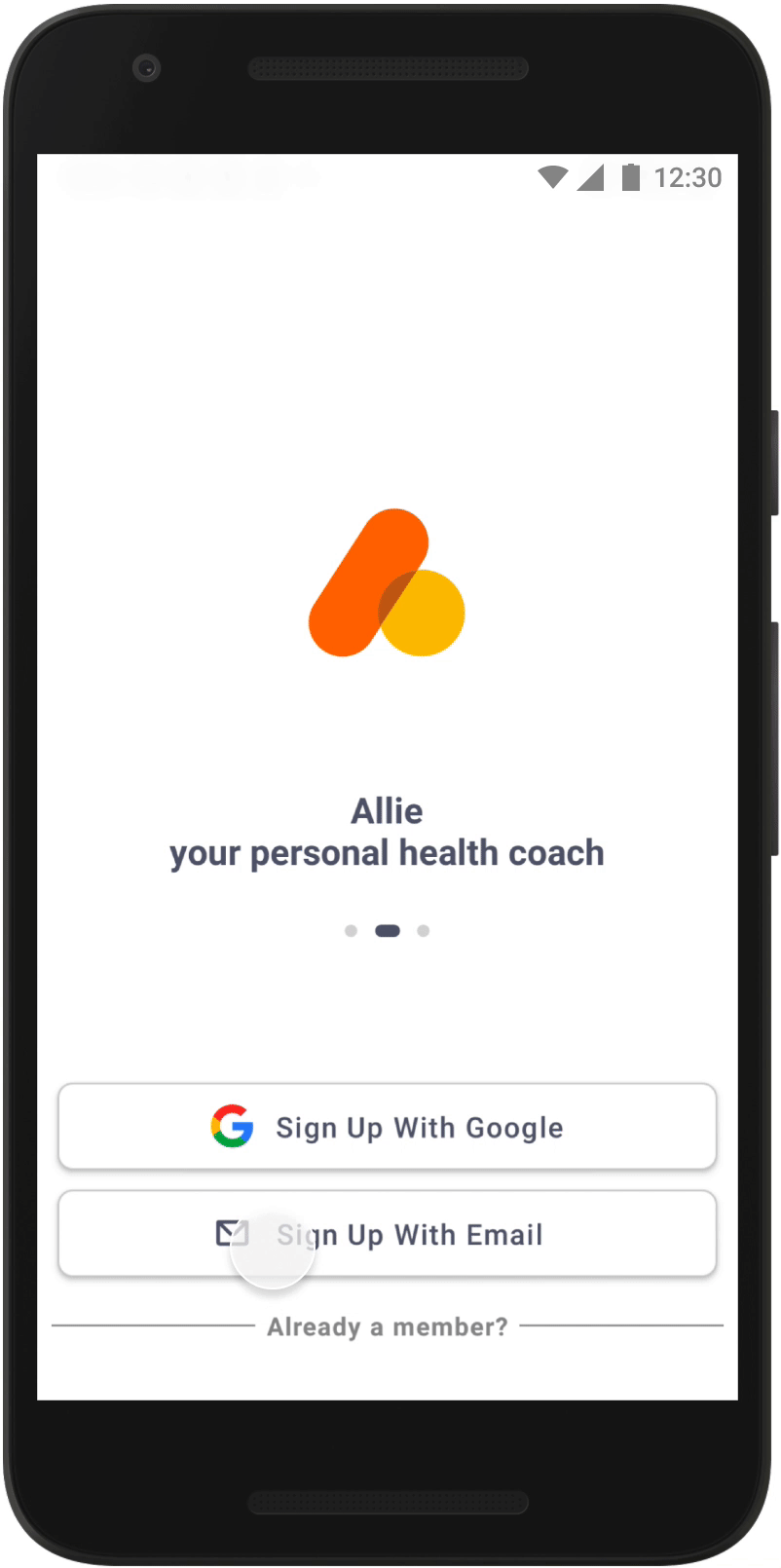 If you choose the "Sign up with email", enter your email and you will be sent an email to that address to use for verification.
Open this email on the same mobile device on which you intend to install Allie and click on the verification link.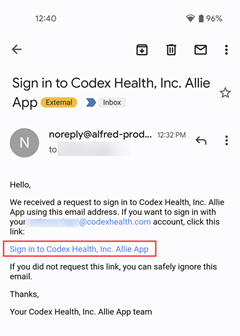 This will log you into Allie and prompt you to create your profile.
After verifying your address, please enter your full name, date of birth, gender, height and weight information. This will help us correlate your information with your health records so please make sure the information you provide is accurate.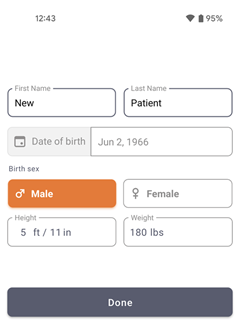 Next you will be prompted to give the Allie application permission to access your Physical Activity, Location. Please choose to "Allow" or to Allow "While using the app".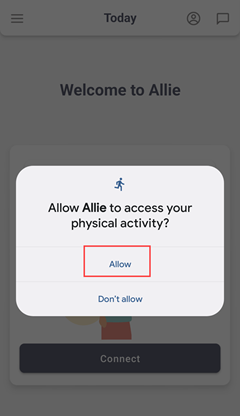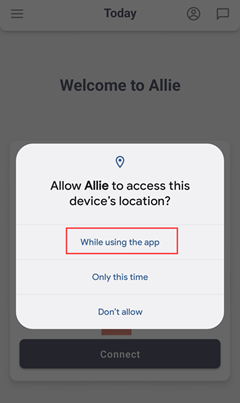 If Bluetooth is not turned on, Allie will ask for permission to turn on Bluetooth - please "Allow".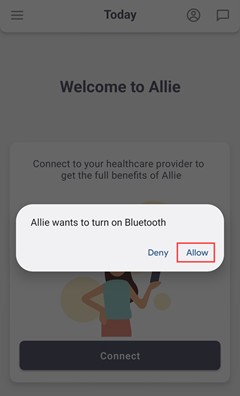 Next you need to connect to your Healthcare Provider. Click Connect, then select your provider, and agree to our terms of service. You will be redirected to your provider's webpage, where you can log in with your credentials to sign into your account.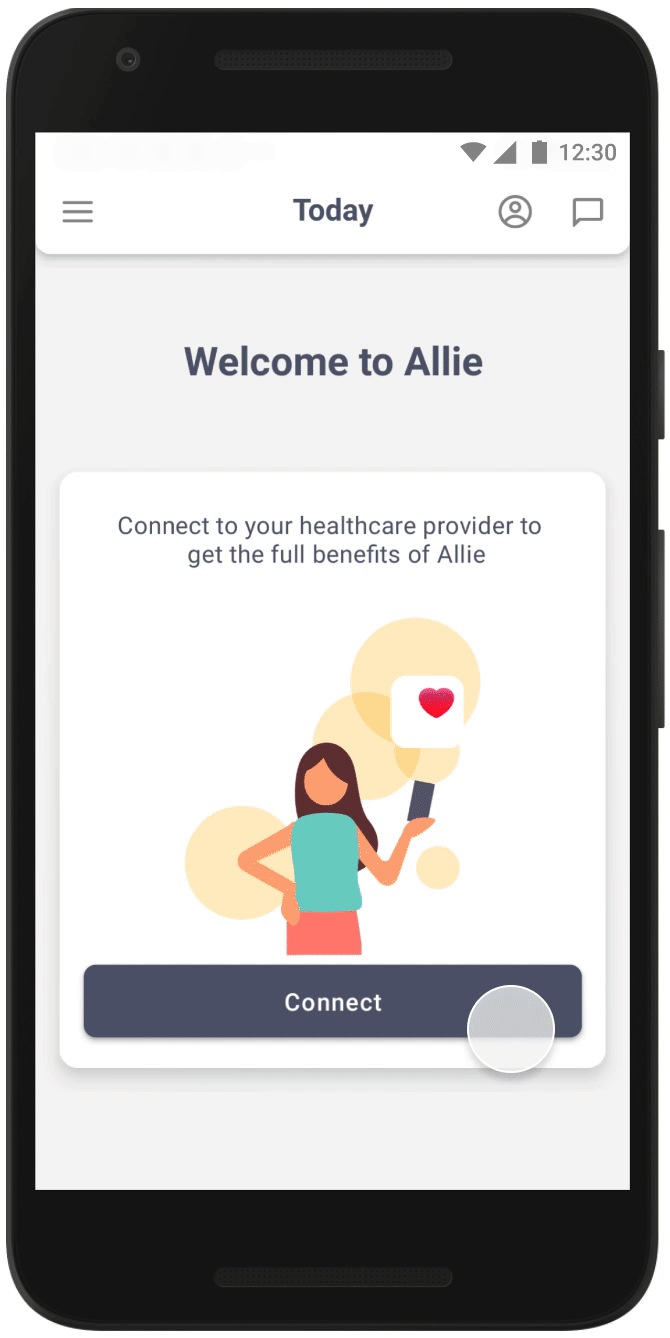 Once you have signed into your account, your provider will need to set you up with a Care Plan. You can refresh Allie's "Today" page to view your Care Plan tasks once that has been done. Care Plan tasks will appear below.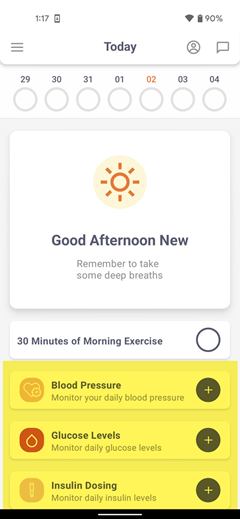 You can force a refresh by either:
Pulling down from the top of your phone, or
View your Profile from the Menu (accessible by tapping the lines at the top-left of the screen), tapping tapping "Done", and then returning to the main screen
Turning on Auto Update
Setting up Auto-Updates for the Allie application will make sure that you are using the most recent version at all times. This is strongly recommended so you do not have to manually update as new versions may be released frequently.
1. Open up Google Play and tap the your icon in the top right, and then select "Manage apps & devices".
2. Now choose the "Manage" option - by default this will show you the most recently updated applications. If you don't see the "Allie - your wellness app" option, tap the lines next to Recently Updated to change the order.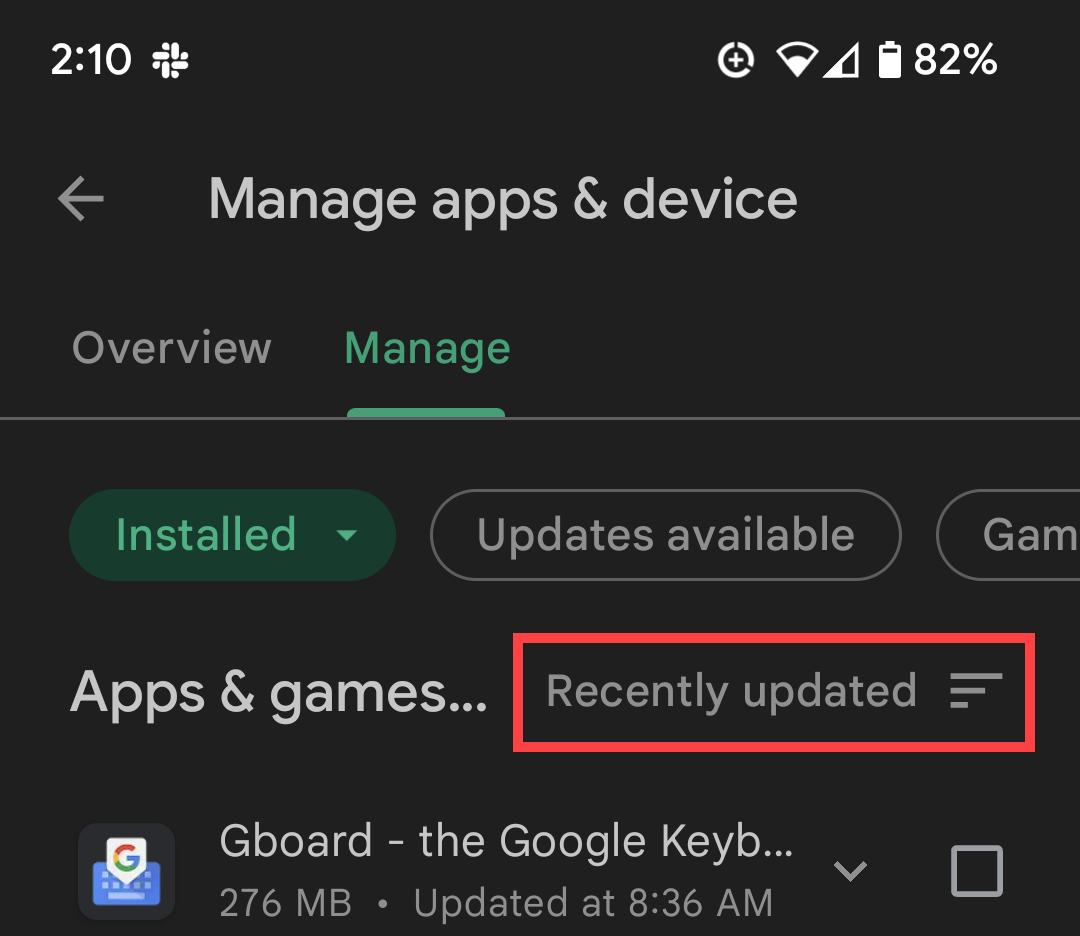 3. In the pop-up, choose to sort by "Name".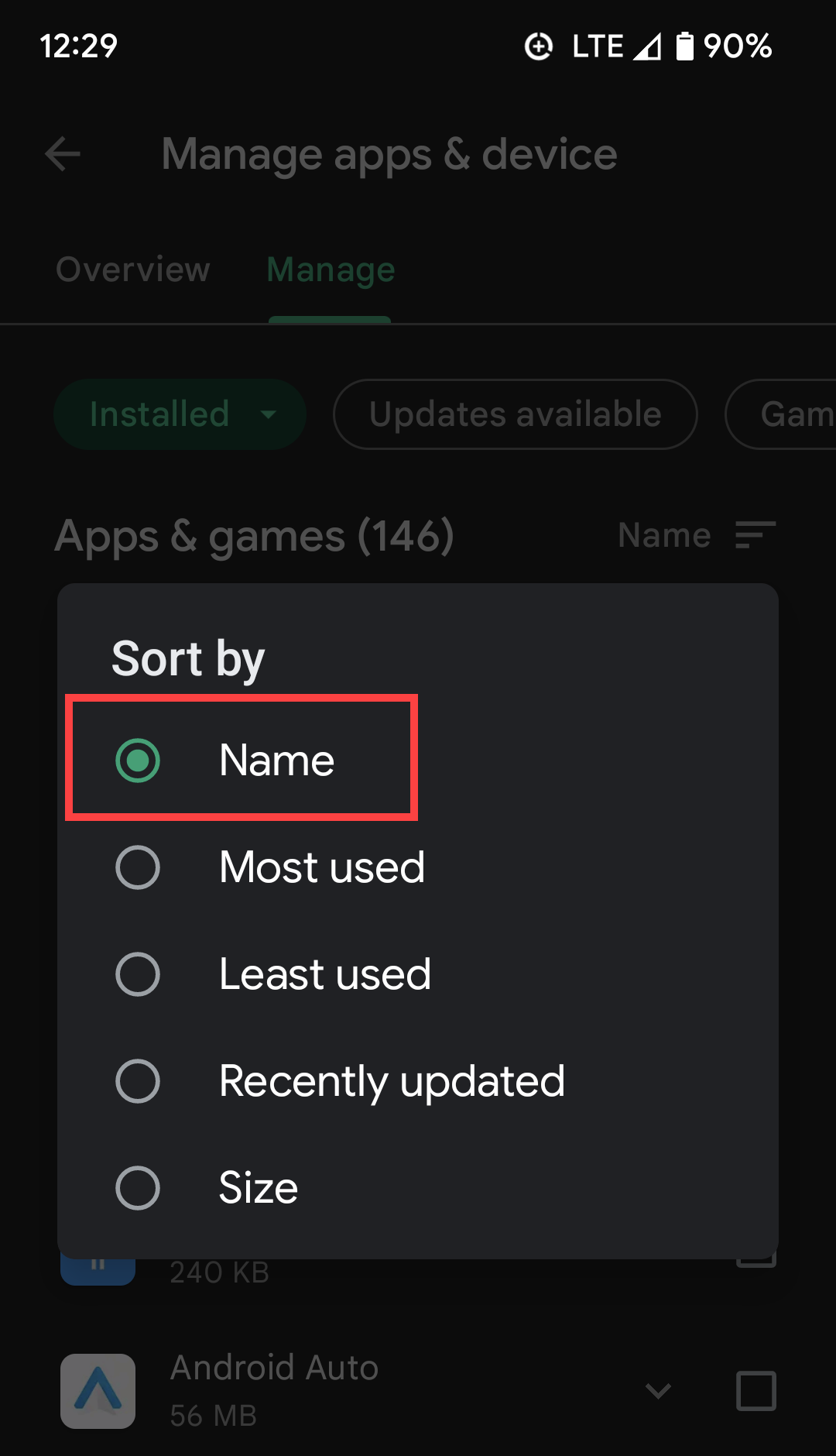 The "Allie" app should now be near the top of your screen. Tap "Allie - your wellness app" to open up the application.
4. Now tap the three dots in the top right corner: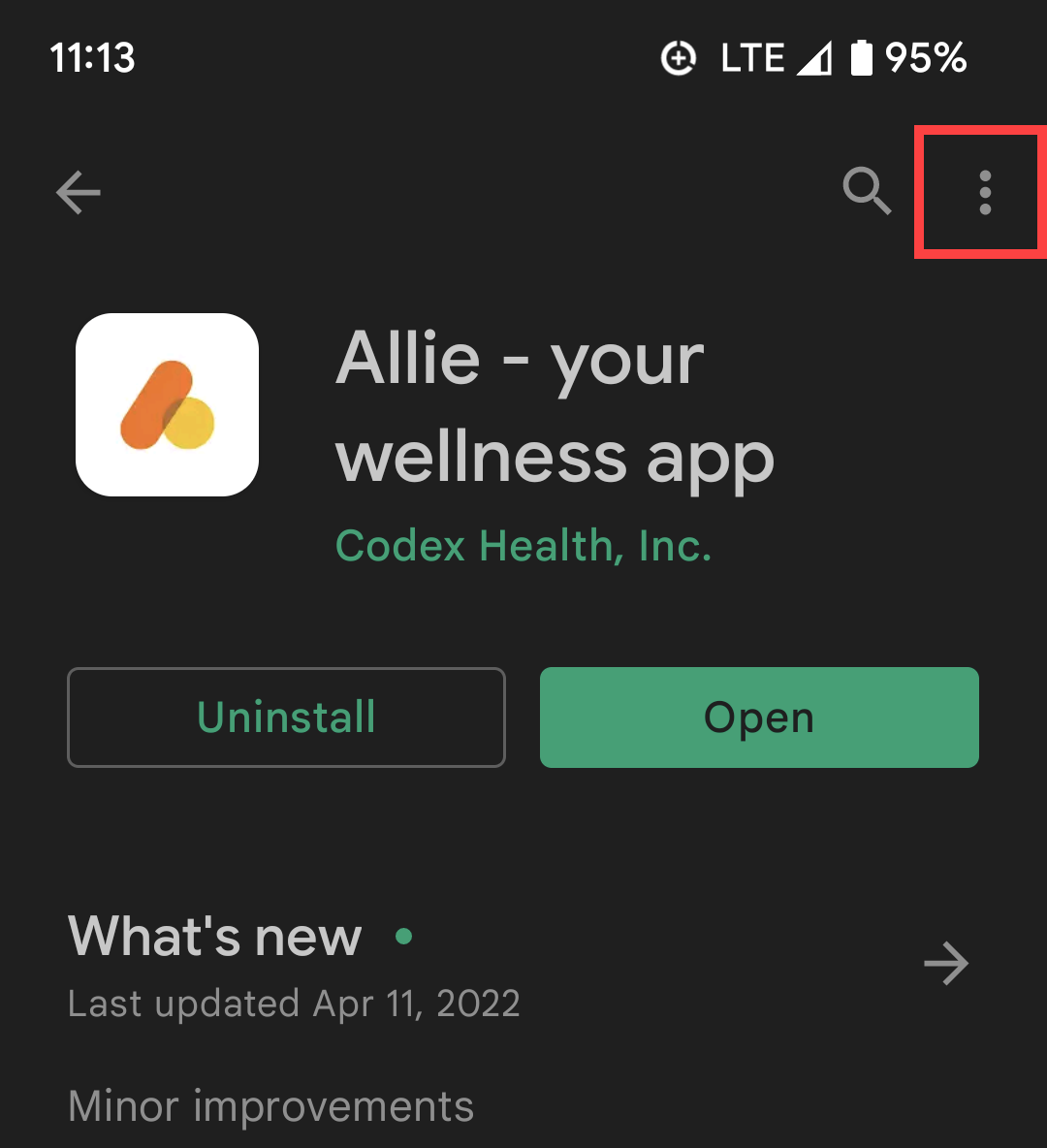 This will display a few options. If the "Enable auto update" box is not checked, tap it, and the box will be checked and the pop-up will close.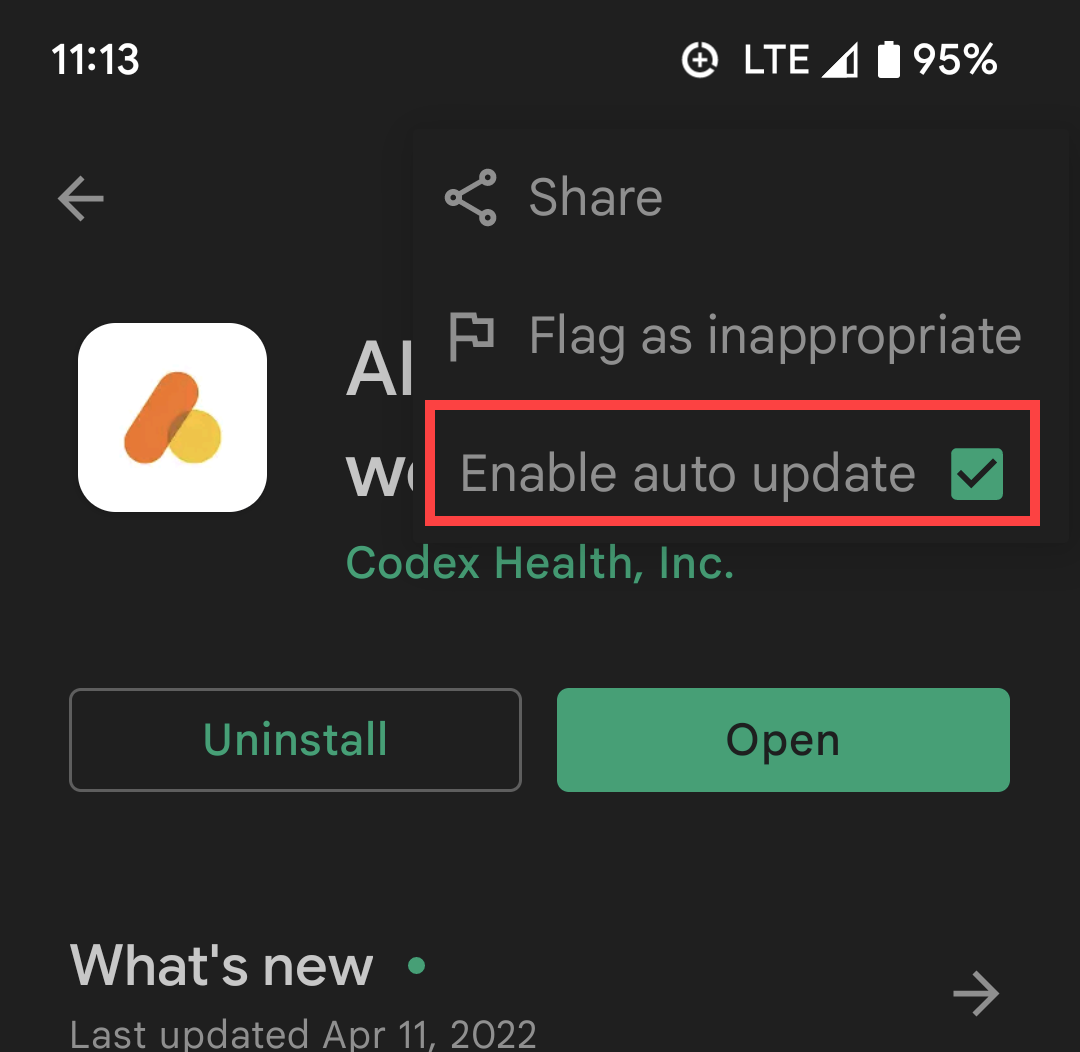 The application will now automatically update whenever a new version is available, ensuring that you are always using the most recent version!
Updating Allie Manually
If you checked "Enable auto update", the Allie application should update when a new version is available. You can check this by opening Allie in the Google Play store. If a new version is available, you will see an "Update" option: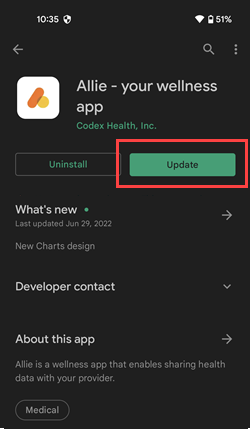 Tap "Update" to update to the newest available version. You can see a list of release notes and dates here.
Setting up your Bluetooth devices