This article will walk you through connecting the Allie application to your Libre Continuous Glucose Monitor (CGM). The process for doing so will be mostly the same whether on Android or iPhone.
In order to connect in this way, you will need to have connected your Freestyle Libre CGM to the Libre mobile application. You will need to use the same email address and password for that account to connect via Allie.
In Allie, go to "Settings" and then "Connected Devices". Next, choose "Blood Glucose Meters / CGM, and then select "Freestyle Libre":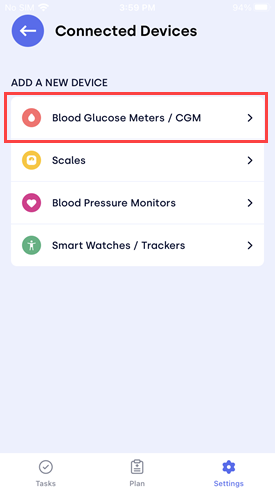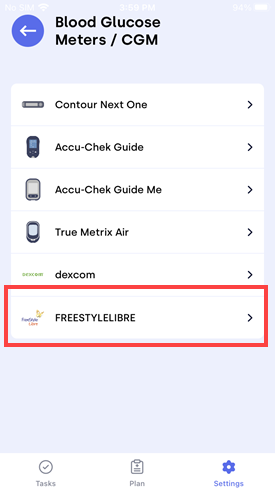 Codex Health uses a service called "Terra" to connect with the Freestyle Libre. Tap "Continue" from the Terra authorization page to proceed.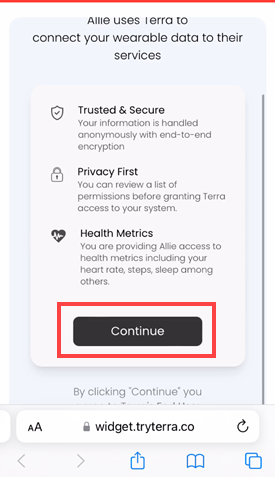 Then, enter the email address and password for your Libre account, and then confirm you want to "Login":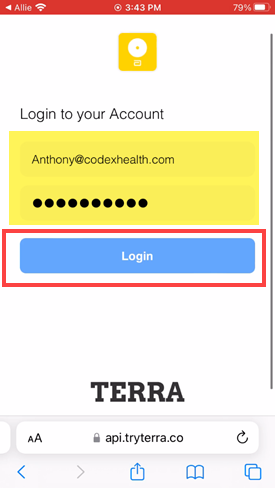 Next you will be asked to check your email for a 6 digit verification code. Find this code.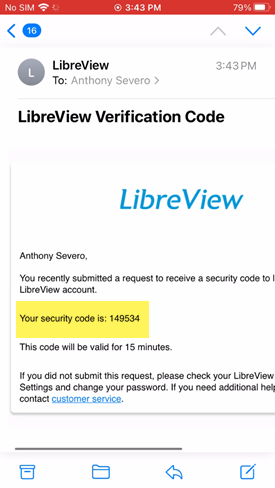 Enter this code into Allie and then tap "Confirm" to finish the process.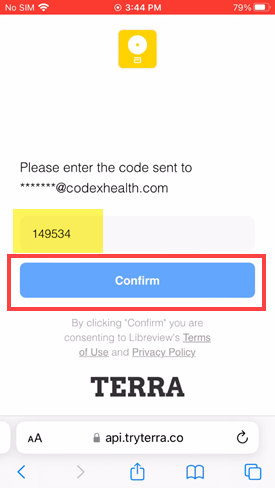 On the "Connected Devices" page, you'll see that "Freestyle Libre" is now connected".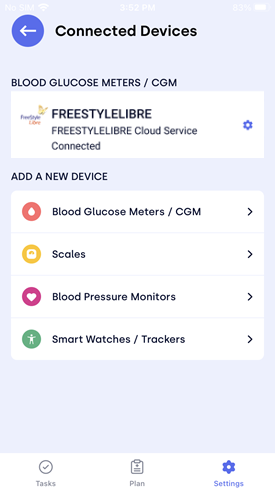 Disconnecting from Libre
If for any reason you need to disconnect from the current Dexcom account (for example, if you have connected to the wrong account), simply tap the Dexcom option from "Connected" Devices. This will display a prompt asking you to confirm that you want to disconnect/unpair: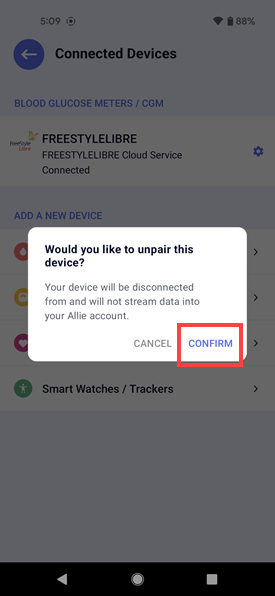 Tap "Disconnect" or "Confirm" to disable the link with Libre. The check box/Connected text will no longer be visible.
You can now re-connect using the correct credentials using the process above.