Installing Allie
1. Install Allie Wellness from the App Store
On your Apple device, open the App Store (which should be installed by default) and click on the magnifying glass icon to Search for Allie Wellness.
Alternatively, click on this link from your Apple device: https://apps.apple.com/us/app/allie-your-wellness-app/id1553634187
Tap Install to download the application and install

If prompted, sign into your Apple account to authorize the download. For Apple ID troubleshooting, visit Apple's Troubleshooting and Support page.
2. Create an account with Allie
After installing Allie, you will have the option to sign up using your Apple ID, Google account, or email address.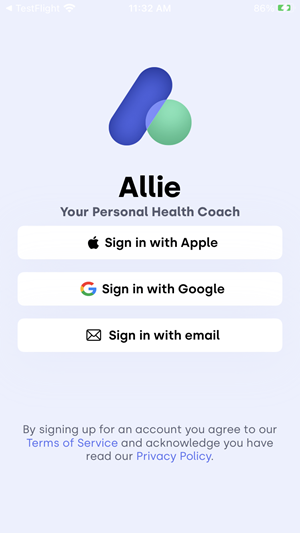 If you choose to create an account with an email address, enter your email and tap "Sign up".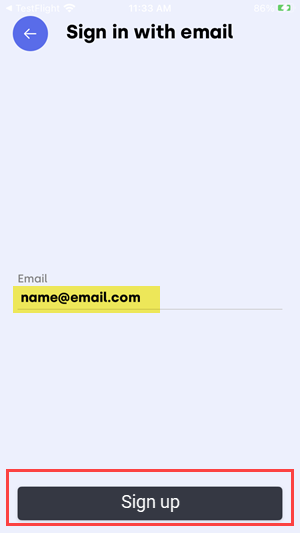 You will then receive an email with a login link so you can verify your email address.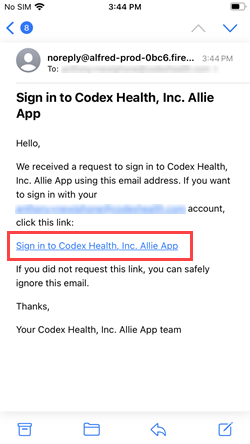 Please note that Allie does not use passwords, so if you are logged out, you'll receive another link to access Allie in the future.
Next, fill out your profile with name, date of birth, height, weight, and gender. You can edit this information later in Allie as needed.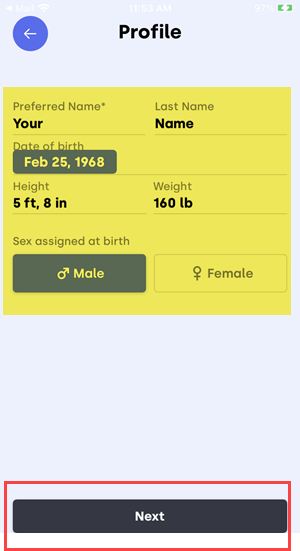 Now you will need to "Activate" Apple Health, which is necessary to send date into Allie.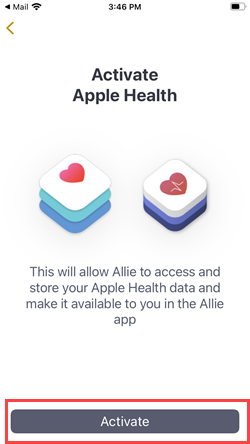 Choose the option to "Turn On All" and then tap "Allow".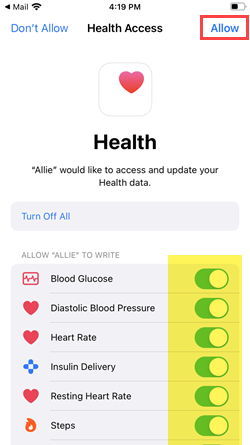 You can now continue with linking your account. If at any point you are prompted to allow "Notifications" or "Bluetooth", select "Allow".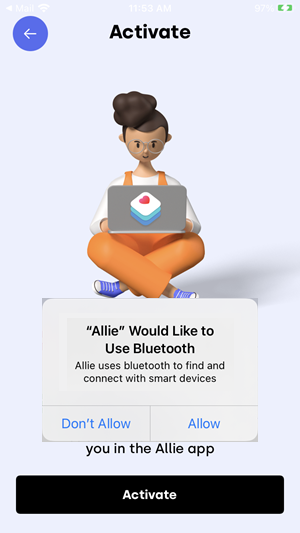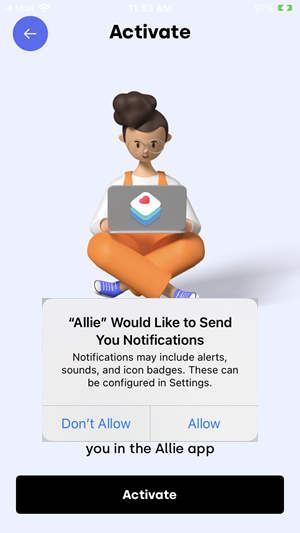 Connecting Allie to your Healthcare Provider
Connecting your Healthcare Provider to Allie is necessary for your physicians and care coordinators to set up your Care Plan and monitor your health. Choose "Connect" from the prompt.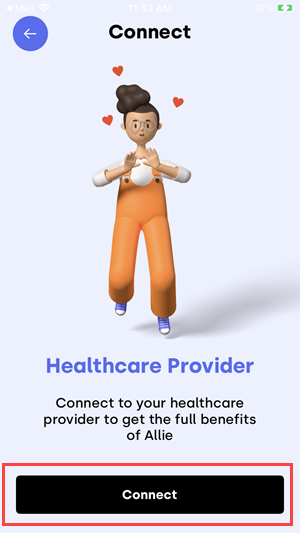 Choose your Healthcare Provider from the list: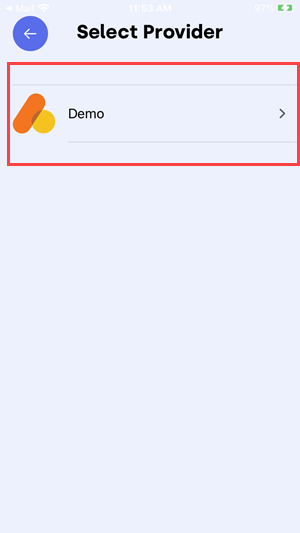 You will then need to agree to our terms of service and then enter your provider credentials to sign into your account.
Once you have finished, your Healthcare Provider will need to set up your Care Plan tasks. After they have done so, refresh the "Today" screen to see your assigned Tasks.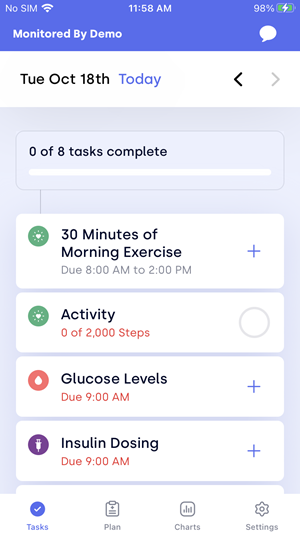 Turning on App Update
By enabling App Update, your Allie application will be updated automatically to new versions when they are released. With an iPhone, you can turn on auto-updates for all applications by taking the following steps:
Go to the Settings application on your iPhone
Scroll down and tap App Store

Under Automatic Downloads, toggle App Updates on

Your Allie app will now automatically update, keeping you using the most recent version of Allie!
Updating Allie Manually
There can sometimes be a slight delay between when a new version of Allie is released, and when your phone will update to that version. You can force an update to the newest version at any time in the following method:
Open up the App Store
Tap your profile icon at the top right
Scroll down to the "Upcoming Automatic Updates" section
If Allie is an option, select "Update" to force the application to update

If Allie is NOT an option, you are likely on the most up-to-date version available. You can see a list of release notes and dates here.
Setting up your Bluetooth devices