Last updated


February 7th, 2023
Play Store Link
Release 1.2.9
(February 6th 2023)
This release includes several updates and improvements, including:
Release 1.1.8
(August 27th 2022)
This release included a fix that prevents Allie from crashing if the patient is changing their zoom/screen view options for their Phone. It also includes an update that supports product analytics with Mixpanel, and other minor back-end updates.
Release 1.1.7
(August 8th 2022)
Release 1.1.6
(August 7th 2022)
Release 1.1.5
(August 4th 2022)
Release 1.1.4
(August 4th 2022)
This release primarily includes back-end updates to the upcoming Screen Share feature that will be released in a few weeks. There was also a minor fix to address a potential crashing of the application.
While the updates in this release may not be immediately obvious, we always recommend using the most recent version of Allie that is available.
Release 1.1.3
(July 20th 2022)
This release includes new status text on the "Connected Devices" screen.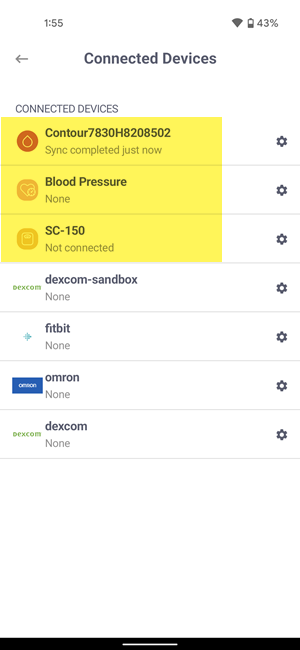 None: Indicates that this type of device has NOT been paired to Allie
Not Connected: Indicates that a device has been paired, but is not actively connected to Allie (likely because the device is off)
Connected: Indicates the device is on and connected to Allie, but not actively sending data to Allie
Sync Completed: Indicates the last time a synchronization between the device and Allie took place. This could be for the initial pairing, or the most recent measurement

Release 1.1.2
(July 7th 2022)
This release includes new 2 week and 6 month options for charts, as well as the option to navigate from one time period to another.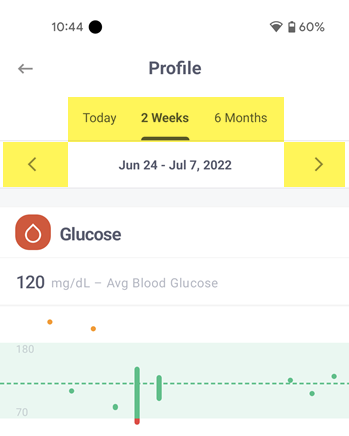 Release 1.1.1
(June 30th 2022)
This release includes visual updates updates to the charts that are accessed using the icon at the top right of Allie.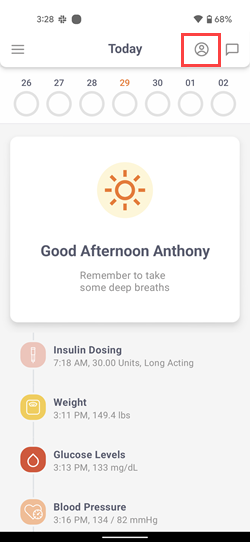 The following updates were made to the charts:
Glucose: Bars will be at 0% if there no data for the selected period. The text has also been centered

Blood Pressure: A vertical line is drawn between between the systolic and diastolic values

Insulin: A new chart for Insulin was added

Weight: The chart now displays lines between your readings

Resting Heart Rate: A new chart for Resting Heart Rate was added. Resting Heart Rate is captured when taking your blood pressure - you will only see these values in your chart (they will not appear with your Blood Pressure reading)

Release 1.0.4
(May 31st 2022)
Use "now" for weight measurements over 1 year old

Pairing text updated for PIN-less devices

Do not display Tasks that do not have Outcomes

Minor UI updates
Release 1.0.2
(May 13th 2022)
Patients with Healthcare Provider can use chat function (without requiring a Care Plan to be assigned)

Minor UI updates on pairing screens for Blood Pressure Monitor and Scale
Release 1.0.0
(April 30th 2022)
Minor improvements

Batch upload optimization
Release 0.9.9
(April 27th 2022)
Minor improvements

Pairing updates

Correct last sync for BPM / Scales
Release 0.9.8
(April 25th 2022)
Release 0.9.7
(April 24th 2022)
Release 0.9.6
Release 0.9.5
Disable manual editing of bluetooth sourced glucose values
Release 0.9.4
Release 0.9.3
Care plan overview available in settings menu
Release 0.9.2
Bug fix to address crash when activity/steps task is missing
Release 0.9.1
Bug fix to address crash on pairing with scales/blood pressure monitor when corresponding tasks are missing in care plan
Release 0.9.0
Improved pairing flow for scales / blood pressure monitor